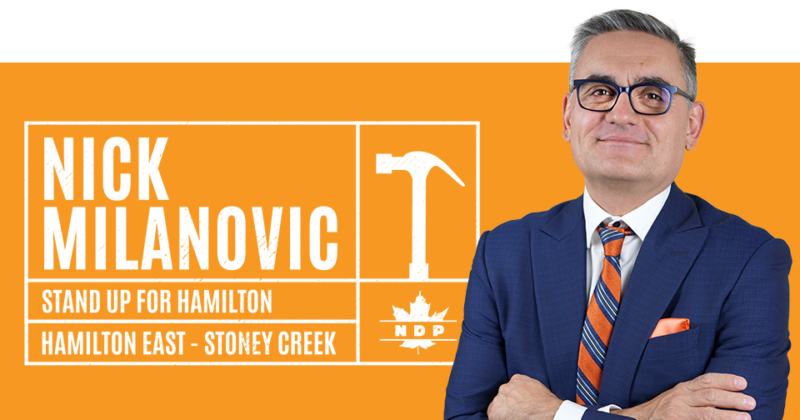 "You're invited!"
Hi, I'm Nick Milanovic, and I'm seeking the federal nomination as the NDP's candidate for Hamilton East-Stoney Creek in 2019.
Right now I'm trying to meet all the NDP supporters in our riding, so please accept this as my personal invitation to, Meet-The-Candidate Night on Wednesday, Dec 5, 6:00 – 9:00 pm at Clifford Brewing Company, 398 Nash Rd N #1, Hamilton, ON L8H 7P5.
Canada's next general election is less than a year away and I'm very excited about defeating the Liberals and winning back Hamilton East-Stoney Creek for the NDP. But we can't do it without you. That's why I hope you'll join me on December the 5th at Clifford's.
I really look forward to meeting you.
Sincerely – Nick