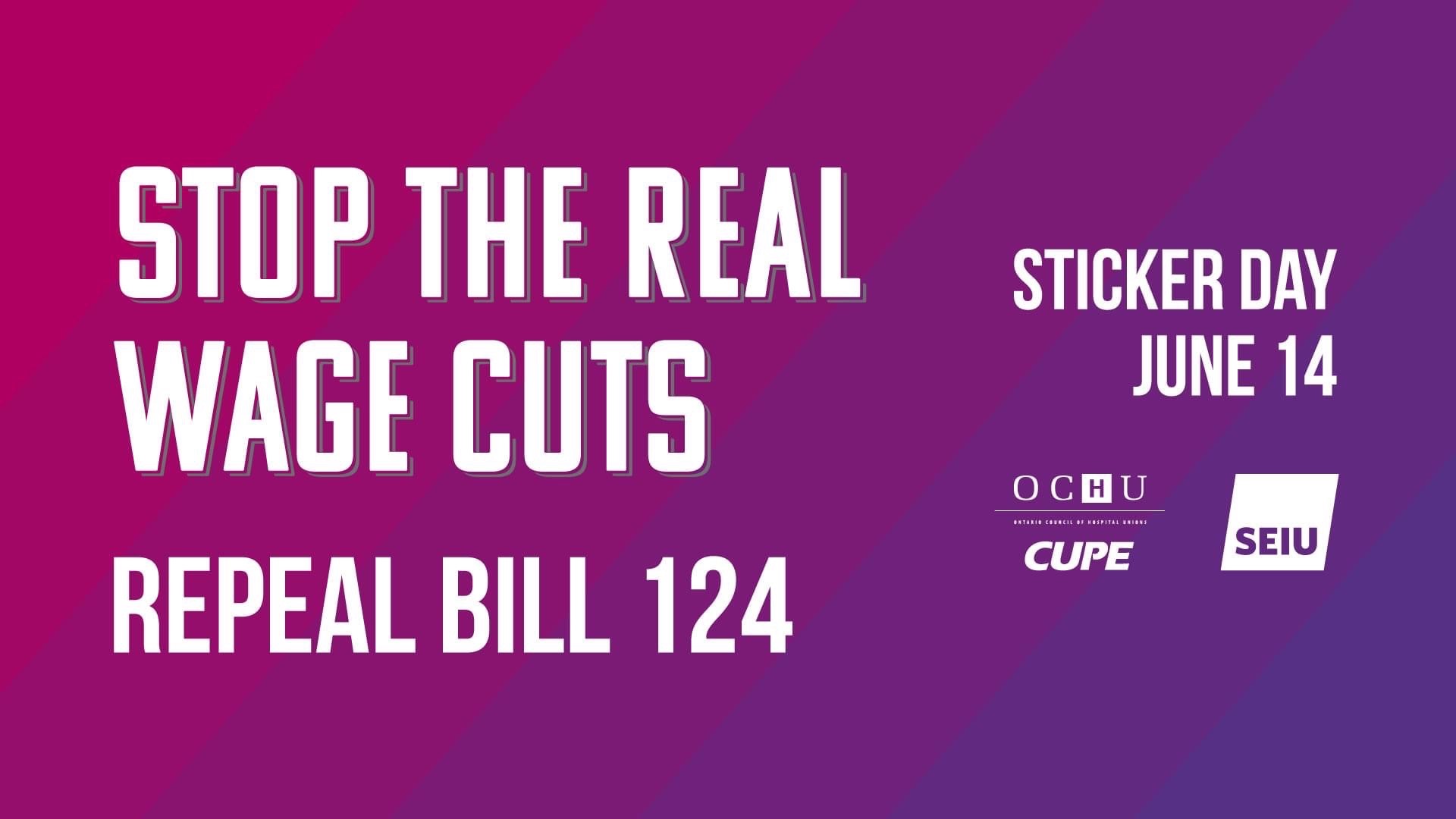 Thank you to all of the health care workers represented by SEIU and CUPE who will be wearing stickers today calling for the repeal of Bill 124.
This legislation restricts bargaining on wages to 1% a year in each of 3 years, at a time when inflation is surging.
In April inflation was 3.4% year over year.
The legislation also prevents us from bargaining access to psychological counselling and paid sick leave for those who don't have it.
We will be ramping up this campaign over the summer.
Download the sticker here to print out and/or use for your social media profile photo.