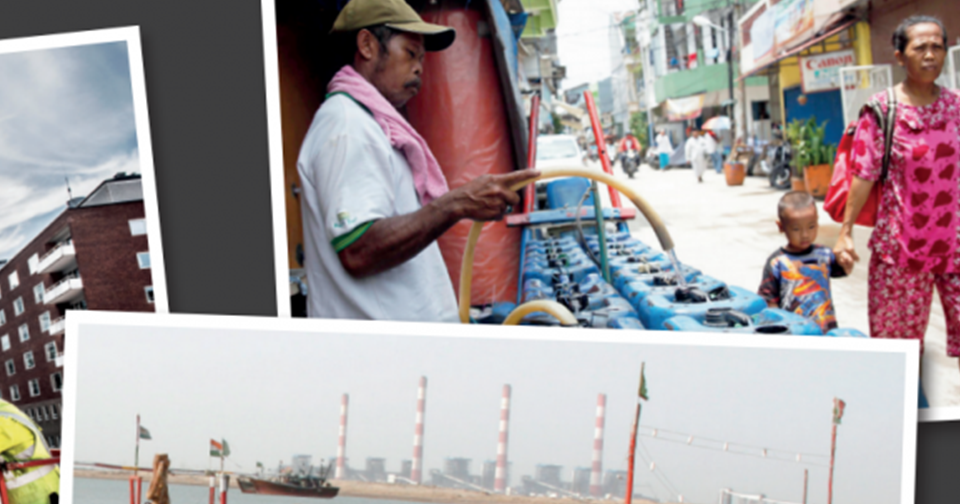 As the Canadian government steps up the push for privatization in developing countries, a new report "raises serious red flags" about P3s.
In a recent speech at the United Nations, Prime Minister Justin Trudeau promoted private sector investment in infrastructure to meet UN goals to end poverty, address climate change and tackle inequality in the developing world by 2030.
Trudeau also announced Canada will pay $20 million to set up a Toronto office for the Global Infrastructure Hub. This G20-sponsored organization promotes the private sector (including pension funds) profiting from owning and operating public facilities like schools, roads, utilities, hospitals and water systems.
But experience from around the world highlights common problems that raise "serious red flags about the capacity of PPPs to deliver results in the public interest." The problems are documented in a new report from the European Network on Debt and Development (Eurodad).
History RePPPeated highlights the growing pressure from donor governments and international financial institutions like the World Bank to deliver vital infrastructure and services through P3s (referred to in Europe as PPPs).
The report uses 10 case studies from the developing and developed world to show why P3s are bad public policy.
The privatized projects shared many problems, including inflated costs, secrecy, excessively complex contract negotiations and governments, not corporations, taking on high risks. Half of the projects did not reduce poverty, instead widening the gap between rich and poor. Several projects had harmful environmental and social impacts. Three projects failed and were cancelled.
The UN Sustainable Development Goals focus on areas that are basic human rights, including access to water, health care and education. Canada must listen to the evidence-based advice in History RePPPeated. There's no room for profit, or private sector involvement, in delivering these vital services.
The report calls for an end to "the aggressive promotion and incentivizing of PPPs for social and economic infrastructure financing."
Eurodad is launching the report at the annual meetings of the World Bank and International Monetary Fund, two institutions which have a long track record of aggressively promoting privatization of public services in the global South.