Join Us on July 15 at 6:00 PM!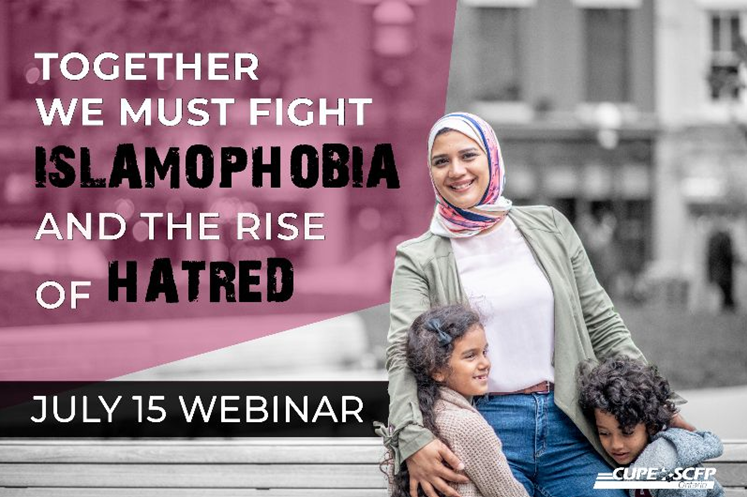 Canada has an islamophobia problem.
We saw evidence of this recently during the tragic attack on a Muslim family in London however, as many Muslim community members noted, this problem is not new. There are many other instances of islamophobia that often go unnoticed and unaddressed.
Between 2012 and 2015, the number of hate crimes against Muslims increased by 253 percent. In 2017, a survey prepared for Radio Canadian indicated that nearly 1 in 4 Canadians supported an immigration ban on Muslims.
On July 15 at 6:00 PM, we will host a webinar to discuss ways of address islamophobia in our communities. We hope that you will join us for this important and urgent conversation.
Together, we must fight Islamophobia and the rise of hatred in all its forms – –in workplaces, on the street, in comment sections, and more.