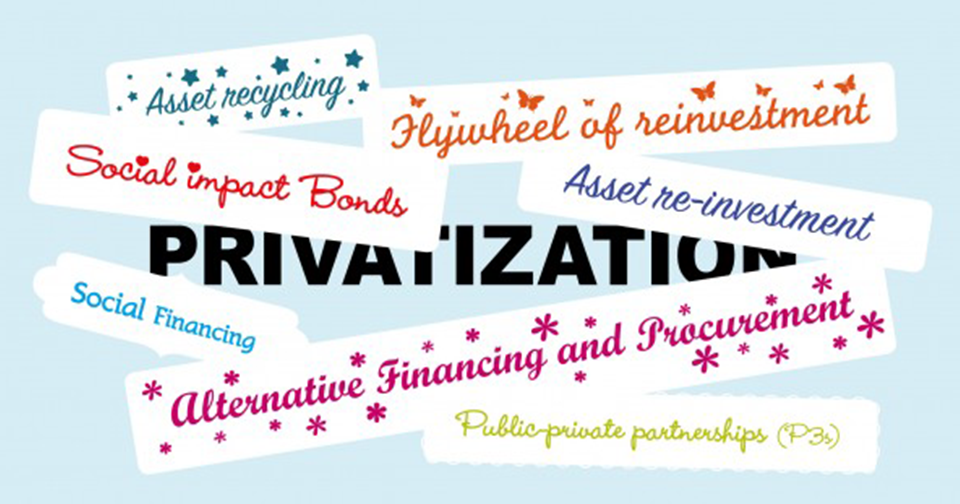 CUPE is concerned the federal government's plans to encourage private lending to social and community groups will open the door to privatization of vital services .
The federal government's Fall economic update announced $755 million over 10 years in seed funding for "social financing" to charities, non-profit groups and other organizations serving a social purpose. An additional $50 million over two years will be used to increase access to and knowledge of social finance by social purpose organizations.
This is significantly more than the $500 million recommended after recent consultations. The announcement highlighted community organizations tackling the opioid crisis, homelessness and long-term employment as possible targets. We are strongly in support of these organizations that have been at the forefront of addressing systemic inequities, in spite of capacity and resource challenges and wavering government support.
The problem with social financing is that it runs the risk of prioritizing investor returns over service delivery. Social financing uses private lending to provide a social and public good, while also generating a profit for investors. Investors can be charitable foundations, wealthy individuals, retail investors, corporations, credit unions, chartered banks, governments and pension funds. The target for this financing can be registered charities, non-profit organizations, co-operatives and businesses. Examples of social finance tools include social enterprises, social finance investment funds and social impact bonds.
Social impact bonds use a venture capitalist model to provide for-profit investment to finance social services such as education, health and other services. Projects are defined by select deliverables negotiated between the for-profit investor, consultants, and the government.
In a sector already experiencing chronic underfunding, this pressure to meet arbitrary, limited and superficial criteria will prioritize investors as opposed to the users of these services and programs. Governments repay private investors if the project meets its targets. This can skew programs toward achieving simplistic outcomes, leading to services that fail to meet the wide range of needs in our communities.
CUPE has raised red flags about social finance and SIBs since they first appeared in Canada. We shared our concerns in recent consultations held by the federal Social Innovation and Social Finance Strategy Co-Creation Steering Group, highlighting the harm caused by decades of underfunding.
Our submission made four key recommendations, including a call to strengthen, not privatize, social services by ensuring long-term, sustainable funding to public and not-for-profit organizations.
However, the steering group's final report did not recognize the need for quality, accessible social services. Instead, it called for the creation of a social finance fund and the development of a permanent Office for Social Innovation. The federal government is advancing privatization by guaranteeing more opportunities for the private sector to profit from social needs and community challenges.
The government's pledge to advance social financing, also known as "impact investing," as well as "social innovation" could facilitate the privatization of the already-vulnerable social services sector where workers face precarious, low-wage jobs with little to no protection.
In the Fall economic statement, the federal government also committed $14 billion to corporate tax cuts over the next five years, a substantial loss of revenue that could have strengthened social service delivery and other public services.
CUPE welcomes creative approaches to providing social services and community-based forms of social enterprise. We also recognize the many ways in which our members are already doing this as they try to do more with less. We will continue to push for funding that creates the conditions for stronger social services and programs and will keep highlighting the problematic elements of social finance and social innovation.
For more information:
CUPE

 submission to the Social Innovation and Social Finance Strategy Co-Creation Steering Group
10 ways social impact bonds hurt people and public services fact sheet
Tabletalk article, "Social impact bonds : The next horizon of privatization"
Counterpoint article, "Profiting from community needs: Social services and the threat of social impact bonds"