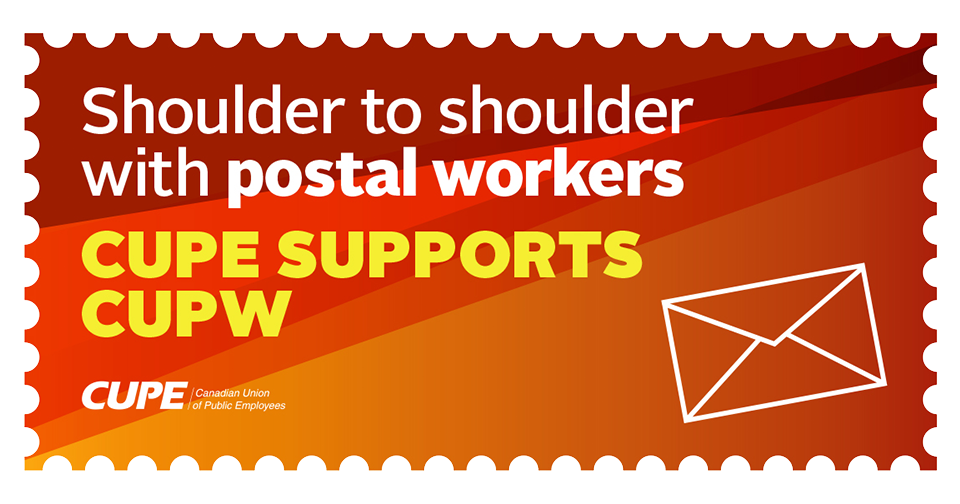 CUPE's National Executive Board has approved a $1 million interest-free loan to support Canadian Union of Postal Workers (CUPW) in their efforts to secure a fair collective agreement. In recent weeks, postal workers have faced attacks on their rights not just from their employer, but from the federal government as well, which used a draconian back-to-work bill to legislate them back to work on Monday.
We are proud to stand with postal workers in every corner of Canada, from coast to coast to coast, in their struggle for equal pay and better health and safety protections on the job.
Advancing the rights of working people does not happen in isolation. CUPE is proud to offer this measure of support for postal workers, and is also encouraging its membership to participate in rallies and events happening in communities across the country on Saturday, December 1.