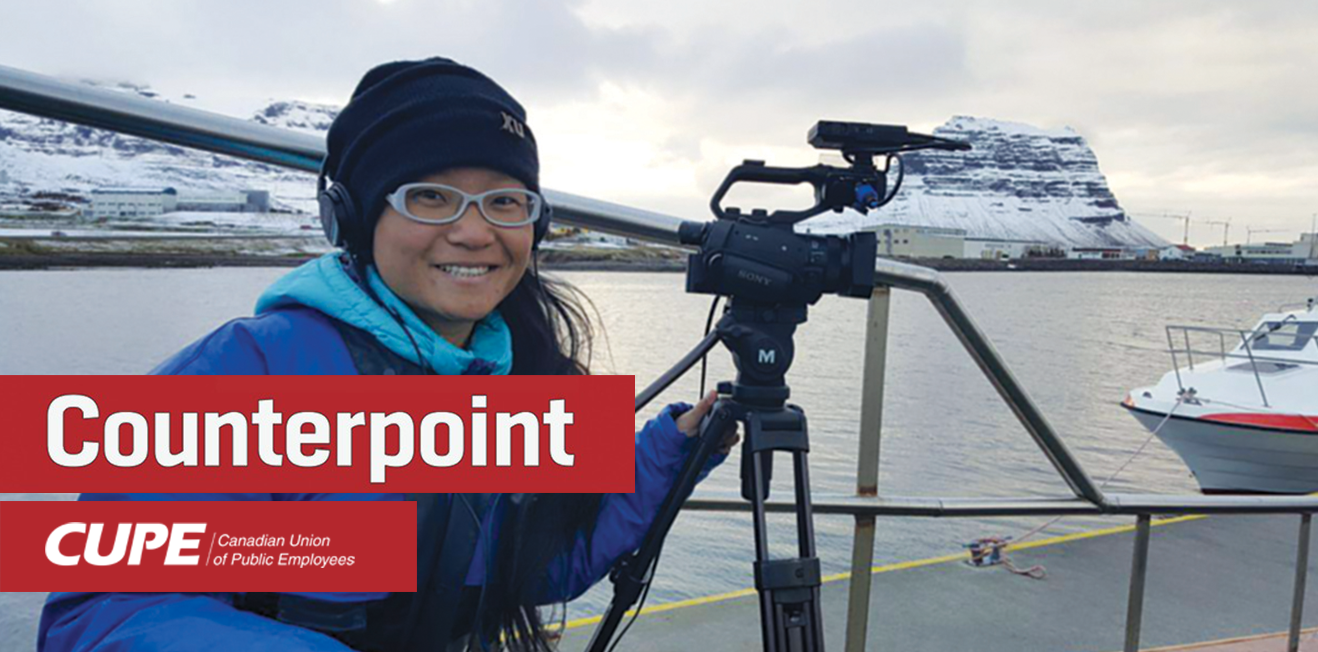 For Fangliang Xu, videographer at Carleton University and member of CUPE 2424, her inability to say "no" led to her getting involved with her local during a strike, and then setting off for adventure abroad.
"When I heard about the pension issue I was still on a casual contract," Xu recounts. "But everyone in the office was concerned. I knew I would become full-time, so it was important for contract workers like me to protect the pension."
She became a picket captain by chance, after waving enthusiastically to the local president one day at the bank. "Two hours later I had an email that said, 'Xu, you look like you have good spirit, you should be a picket captain.' I never say no, so I said yes," Xu laughs. "I went to a picket training. People from CUPENational showed us how to block traffic, set up a tent and a portable toilet. I thought, woah this is really organized."
She may have had the picket captain spirit, but she had one problem. "I was too shy. So no one knew I was a captain. They knew the other person was, because he was holding the bullhorn." She decided to put her skills to use. "Instead of getting on the bullhorn I made funny videos to give picketing instructions. It fit better with my personality." Xu's videos were shared through the local's Facebook group, and soon people started to recognize her across campus.
After the strike Xu said yes to another request. A friend needed help filming a documentary in Iceland. Less than two weeks after the strike Xu was filming the efforts of researchers to limit the impact of Iceland's growing tourism industry on the area's killer whales, an experience she won't soon forget.
Now back in Ottawa (with a full-time contract) Xu continues to be involved in the local serving on the communications committee in her natural role, as a videographer.