CUPE Celebrates Frontline Pride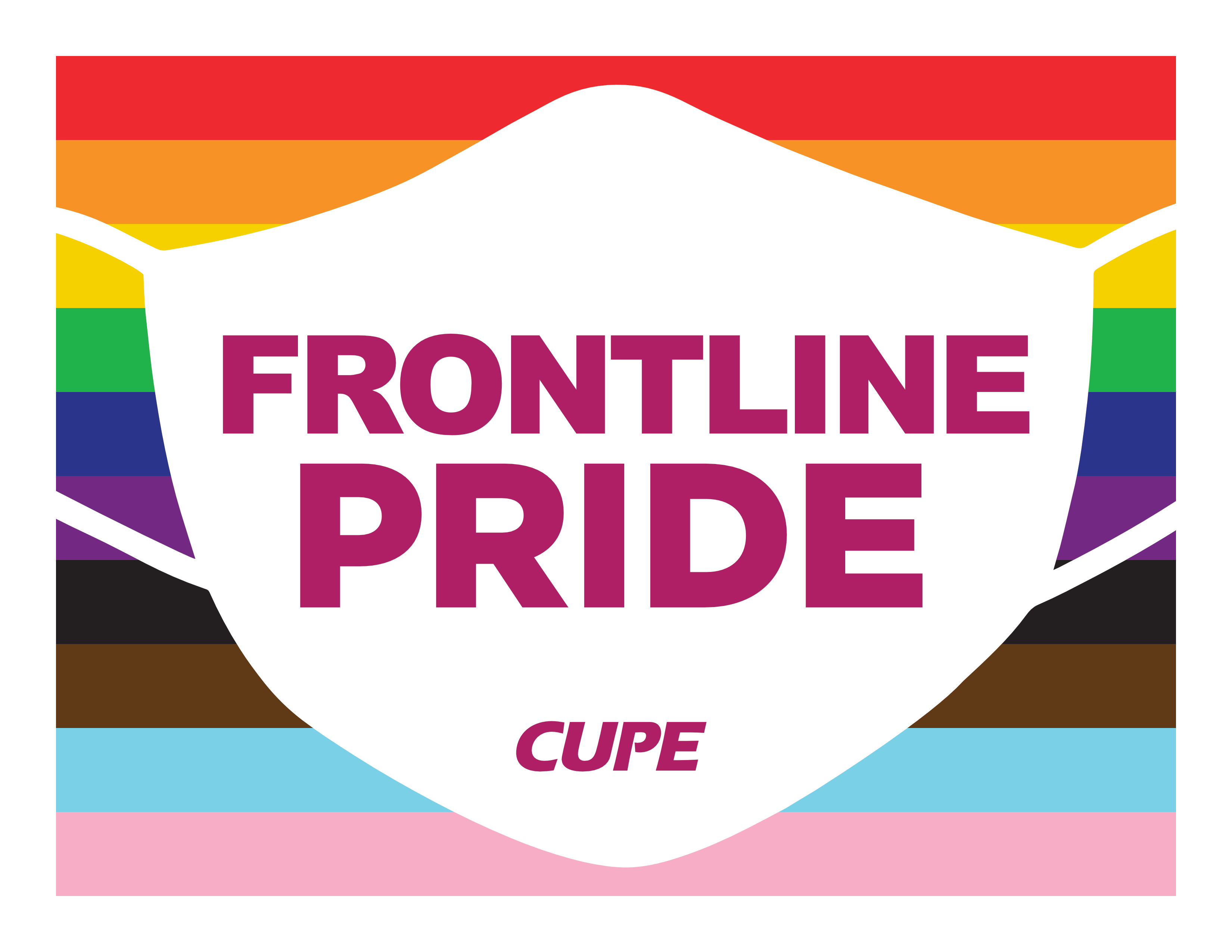 Every year, LGBTQ2+ CUPE members and their allies come together to celebrate Pride and demand an end to homophobia, transphobia and oppression. As the COVID-19 pandemic continues to ravage communities, CUPE calls on governments and employers to prioritize safety for LGBTQ2+ people.
Two-spirit, queer and trans communities have been hit hard by the pandemic. Since March 2020, over half of LGBTQ2+ workers in Canada have been laid off or had their hours reduced. Trans and non-binary people have had critical gender-affirming healthcare procedures cancelled or delayed. LGBTQ2+ people who are also Black, Indigenous or racialized are twice as likely to know someone who has died of COVID-19 compared to Canada's national population. And many queer and trans youth and elders are facing lockdowns in unsafe environments, whether at home or in care settings.
Even before the pandemic began, LGBTQ2+ people in Canada faced threats to their safety – especially if they were also subjected to racism, ableism, colonialism, xenophobia and other forms of oppression. But CUPE continues to fight hard for safety in our workplaces and our communities. Across the country, CUPE members have demanded an end to harmful conversion practices on LGBTQ2+ people. We continue our push to improve access to public services, in particular for older adults who are often forced back into the closet later in life. And we have sought to make workplaces safer by negotiating collective agreements that protect against homophobic and transphobic harassment and provide benefit coverage for transition-related health care needs.
While CUPE members won't be able to gather for in-person Pride festivities across most of the country this year, we will still come together virtually to celebrate and resist. This Pride season, we invite all CUPE members to join us as we honour LGBTQ2+ frontline workers and fight for safer workplaces and communities.
Show your Frontline Pride:
Download digital content here: