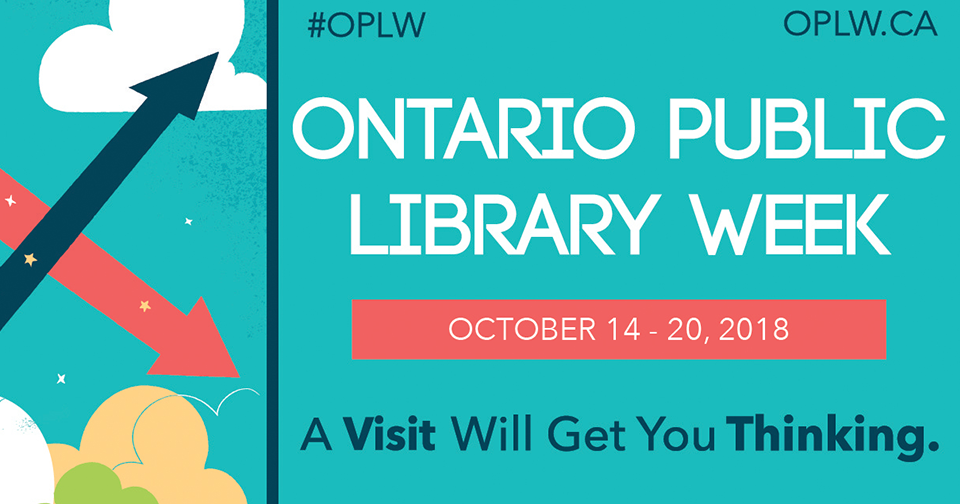 Across Ontario, library workers are extending an invitation to the public to join them this coming week for a celebration of Ontario Public Library Week.
Library workers, represented by CUPE, will hold celebrations in communities across Ontario, highlighting the important role libraries play in enhancing the quality of life for all residents, as well as the vital role library workers play in making libraries cherished institutions in the communities they serve.
A full list of communities where CUPE locals are holding events is below.
Media wishing to cover this event are encouraged to contact Andrea Addario, CUPE Communications, at 416-738-4329 for locations, times, and further information.
WHAT: Library Week celebration with CUPE locals across Ontario
WHO:  CUPE library workers and community supporters
WHEN: Throughout the week of October 14-20 (Ontario Public Library Week) as listed below:
Aurora Public Library (

CUPE

 905)
Barrie Public Library (

CUPE

 2380)
Bethany Public Library (

CUPE

 855)
Bobcaygeon Public Library (

CUPE

 855)
Cobourg Public Library (

CUPE

 25)
Cornwall Public Library (

CUPE

 3251-01)
Guelph Public Library (

CUPE

 1946)
Georgina Public Library (

CUPE

 905)
Hamilton Public Library (

CUPE

 932)
Kinmount Public Library (

CUPE

 855)
Lindsay Public Library (

CUPE

 855)
Markham Public Library (

CUPE

 905)
Mississauga Library System (

CUPE

 1989) *event was hosted on October 10th
Newmarket Public Library (

CUPE

 905)
New Tecumseh Public Library (

CUPE

 905)
Oakville Public Library (

CUPE

 5348)
Oshawa Public Library (

CUPE

 960)
Peterborough Public Library (

CUPE

 1883)
Richmond Hill Public Library (

CUPE

 905)
Toronto Public Library (

CUPE

 4948)
Vaughan Public Library (

CUPE

 905)
Windsor Public Library (

CUPE

 2067)
WHY:   To celebrate Ontario Public Library Week, October 14 to 20, 2018