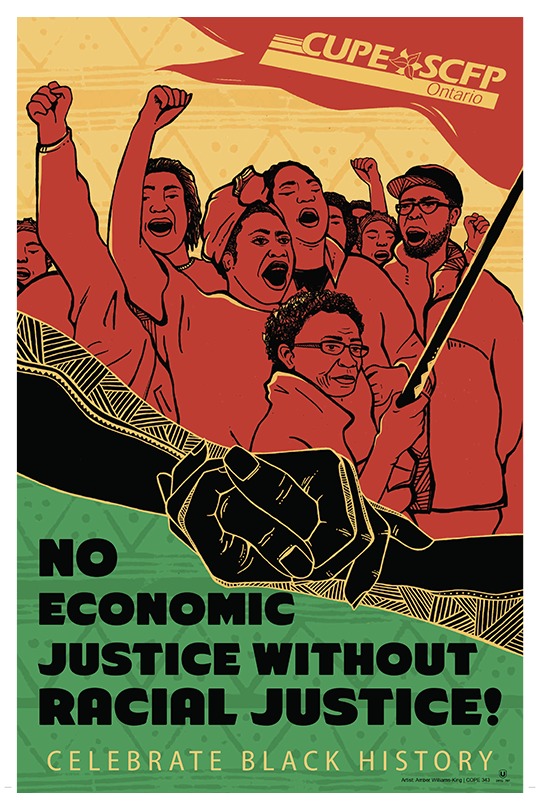 Black History Month 2021
Black History Month is a time to reflect on the contributions and legacy of Black people in our communities, across the province, as well as in our union. It is a time to recognize the importance of resistance in the struggle for racial justice. It is also a time to be mindful of the deadly perils presently facing Black people: not only the COVID-19 pandemic—which impacts Black communities well out of proportion to the rest of the country—but the equally pervasive pandemic of anti-Black racism. It is a time to renew our efforts to dismantle anti-Black racism in the labour movement and our society. And a time to tell stories which too often go untold.
Canadian unions once banned Black members altogether. The Brotherhood of Sleeping Car Porters (BSCP) was a leader in reversing this flagrant discrimination. Born in 1918 in Toronto, Stanley Grizzle was elected president of his BSCP local and pushed the Canadian Pacific Railway to open management to Black people. In 1959, Grizzle and Jack White were the first Black candidates to run for election to the Legislative Assembly of Ontario for the CCF (the forerunner to the NDP). Jack White was also the first elected Black representative of the Ironworkers and one of the first Black CUPE national staff representatives.